Today, we are very pleased to our new CSGO roster that will be competing for us at Copenhagen Games in the beginning of April. The roster is definitely full of some familiar faces, and most noticably playing for madjick recently. The biggest pick up, without a doubt, being MODDII; an incredibly well known player, formerly of Flipside Tactics and FNATIC.

We are incredibly excited for this new roster consisting of;
Andreas "MODDII" Fridh
Hemen "xanzir" Nawros
Benjamin "tabu" Vangstrup
Jakob "JUGi" Hansen
Thomas "haste" Dyrensborg
Aside from MODDII, JUGi is also an outstanding player. Check out this clip in their victory against Copenhagen Wolves.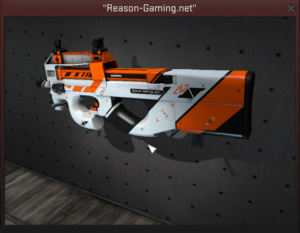 These guys are exactly what we at Reason needed, and we are beyond excited to have them join us, so to celebrate, we'll be giving away a Factory New P90 | Asiimov. Check our Twitter for more information – www.twitter.com/reasongaming